Digital Marketing
Having a beautiful website is great, but without Search Engine Optimization (SEO) it is like having a beautiful shop, that no-one knows about, slap bang in the middle of an impenetrable forest - just see how many customers come through your door!There are many issues to consider -- more than I can cover in this space: definition of services; pricing; vendor experience and proficiency; customer service; and contracts and reporting.
Definition of SEO Services
Business sites considering professional SEO, positioning, and manual submissions can choose from services in four categories: site analysis and optimization, manual submissions, offsite development, and monthly reporting.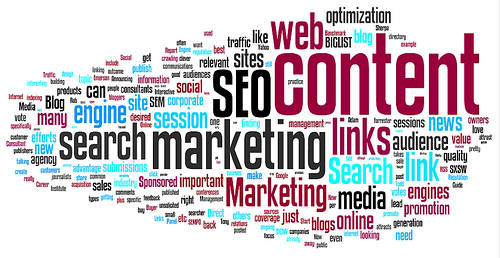 1. Site Analysis and Optimization
Category and keyword research. This requires development of strategic keyword phrases from client suggestions and further research and analysis. The number of terms is proportional to the campaign cost. Reevaluation of keyword phrases should be included.
Home page optimization. This requires specific HTML optimization of your home page and subpages (title, meta-tags, alt tags, keyword usage) and general site suggestions (navigation, subpage guidelines, site map usage).
Additional content suggestions. These ensure that your strategic keywords are reflected throughout well-written site content -- including a review of content quality and placement -- suggesting improvements.
Directory compliance issues. Directories such as Yahoo, LookSmart, and Open Directory Project (ODP) have specific guidelines for good placement. Directory compliance issues ensure site compliance, suggesting necessary changes.
Dynamic site suggestions. Many search engine spiders can't crawl dynamic sites. This requires home-page optimization, site modifications (creating a few crawalable dynamic pages), additional content creation, and specific subpage submissions to certain directories.
Frame site suggestions. Subpages within framed sites are sometimes incompatible with search engines. This may require site modifications to ensure subpage indexing and that subpage listings will call up your framed site correctly.
2. Manual Submissions
Submission of home page and subpages to top engines and ODP. This requires working with ODP editors to acquire the best possible category listing, as ODP provides search results for Netscape, AOL, and many others. It includes submission and monitoring of your home page.
Paid directory submissions. As a critical element of any SEO campaign, directory submissions require very special care once a year. These submissions necessitate decisions on which inclusion submissions are necessary for your positioning campaign.
Yahoo Business Express. A Yahoo Business Directory listing is mandatory. It requires working with Yahoo editors to acquire your best possible category and submission in compliance with guidelines (keyword density and placement in the title, description, and URL).
LookSmart Express Submit. A LookSmart listing is important because of daily high-volume searches (60 million per day through 5 of the top 10 portals, 5 of the top 10 Internet service providers, and hundreds of media partner sites worldwide). It requires working with LookSmart editors to acquire your best category and precise submission.
3. Offsite Development
Keyword optimized pages. High rankings can be obtained by delivering a specific Web page to a particular engine seeking that information. This service requires creating, submitting, monitoring, reporting, researching, and resubmitting each keyword-phrase-optimized page for each keyword phrase to each individual robot engine.
Robust link popularity. Professional technicians can provide specific and relevant content links created from content-rich Web sites linking directly to your site. This service requires analyzing your site to determine and match your content with relevant content from cataloged content pages, online publications, and topic-focused articles.
Yahoo Business Express. A Yahoo Business Directory listing is mandatory. It requires working with Yahoo editors to acquire your best possible category and submission in compliance with guidelines (keyword density and placement in the title, description, and URL).
4. Monthly Reporting
Search-based position reports. This service requires reporting positions for each URL and keyword phrase once a month. You'll see exactly where your home page, subpages, and optimized keyword pages are located. Reports list the page number and location (numbered 1 through 50) of each keyword phrase search.
Log file analysis. This service requires evaluation of your server logs to identify your SEO results, which can then be used by your staff as relevant statistics.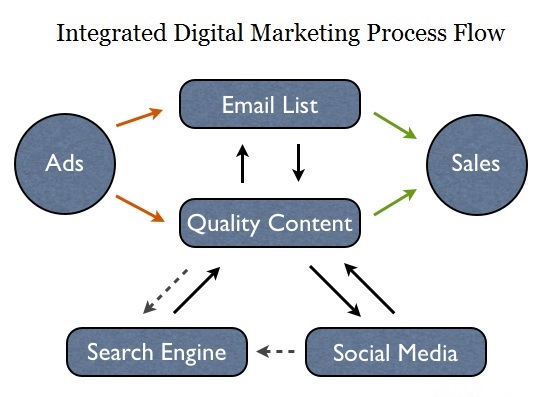 SEO Pricing
All the above services can be considered when pricing an SEO campaign, but remember: One size does not fit all. Some industries require more SEO resources than others. Ask specific questions about pricing of the above services. You should get an itemized proposal specifying one-time versus monthly costs. Each recommended service should be clearly described in a technical support document explaining the need for every item in your campaign.
SEO and positioning require a long-term commitment and realistic understanding of the technical and human resources required. Technicians do not work for minimum wage, and SEO systems require significant investment and maintenance. Pls. contact us for more information on TAILORED pricing for TAILOR made requirement.