Our Profile
Working Force - Talented Enthusiastic Professionals
We prefer to let our workforce grow as they contribute to the growth of the company. Our employees are dignified in addition to being qualified. Each of them has a Masters in Computer Application or Engineering. There are professionals with Bachelors in Engineering too. A 360 degree monitoring system enables us to look into the needs of our workforce. We try to provide the best possible working environment and culture to the employees. We believe that it is important to have perfect mindset to perform better.
Turn Around Time and Delivery Model
We do not undermine the importance of TAT or Turn Around Time. We are fully aware that our clients depend on us to get their end results. As such we are flexible in our delivery approach and try to employ the best possible delivery models that hasten the process. One of the most popular and prominent delivery models is our Onsite –Offshore Hybrid model. Effective project management strategies coupled with the optimum usage of infrastructure and skilled resources ensures a streamlined functioning at all stages of a project. Our USP is our 24X7X365 round the clock support.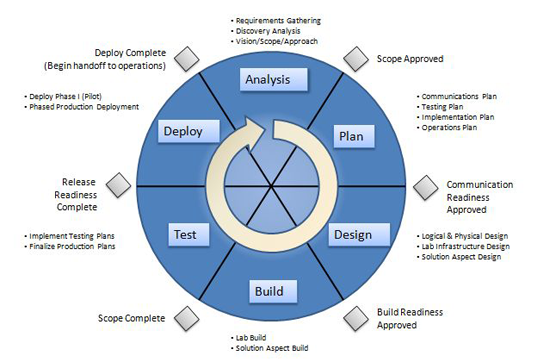 Frequent Quality Checks
SCRIPTONOVA complies with quality systems of ISO 9000. Quality is one factor that is also employed while selecting the work force. The norms put forward by the SCRIPTONOVA Web Development Process is complied with. And resources are selected as per requirement of the projects.
Infrastructural Strengths
We have mentioned that our Web Competency Center in Kolkata, India plays an instrumental role in the corporate summary. Let us delve deeper into the details of this particular aspect. The Competency Center is continuously growing. The center is equipped with high speed dedicated satellite links, audio as well as video conferencing facilities, 24X7 power back up, servers running Solaris Operating systems, NT, and Windows 2000. Connection with the client servers is made possible by means of high speed pipes and remote login.
As far as employing technical know-how is concerned, we make employ latest technologies like PHP, AJAX, Android, JQUERY, JAVA, and MYSQL.
Well Developed Communication Network
Equipped with 2 mbps dedicated bandwidth, meant mainly for data and voice client communication, SCRIPTONOVA taps the potentialities of the effective communication network it has. 100% uptime especially for critical processes is achieved with the help of 2 mbps IPLC line. As far as bridging the gap with its offshore centers is concerned, this is mainly taken care of by dedicated point-to-point connection, frame relay, and Virtual Private Network or VPN. Achieving highest uptime is the ultimate goal of SCRIPTONOVA as far as its proficiency in communication is concerned.
Your Security is Our Responsibility
Security of your User ID, inhibited access to CD Burners, selective access to Floppy Drives, data encryption, closely monitoring outgoing as well as incoming mails, firewalls, and selective access to the internet is taken care of by SCRIPTONOVA. In other words, unauthorized access is a strict no-no! Data can be accessed only when needed depending on the project requirement.
Effective Contingency Management
SCRIPTONOVA is fully equipped to address any process failure due to unavoidable circumstances. This holds true also for its offshore centers. One of the most important aspects that clients can whole heartedly rely upon is SCRIPTONOVA's disaster recovery plan, which is well documented. This is another USP that SCRIPTONOVA proudly boasts of. Frequent and weekly backups ensure that should any contingency arise, SCRIPTONOVA can tackle it all!
Personalized Customer Service and Philosophy
The company is well aware of the fact that the requirement of every project varies. So, all you need to do is walk into our office, make us aware of your requirements, and you have your answers in a jiffy! We believe that if we can make it possible for our clients to maximize their returns within a short time span, we know, we will have a long standing association. This is a proven fact. As per the Service Level Agreement that SCRIPTONOVA follows, we aim at achieving the following –
Abide by the norms of SLA or Service Level Agreements
Revert back to clients promptly
Improve real-time customer relationship management
Minimize errors and eradicate bottlenecks or technical hiccups
Grasp in-depth concept about the project and its requirements in real time
Minimizing complexities. Preparing for better understanding and delivery of client requirements
Availability- Ping us or Ring us
We are there for you any time of the day. Connect with us through gtalk, Skype, Yahoo, or just call us up. Our tech support team is there to help you 24 hours a day, any day of the week. It goes without saying that our promptness in rising up to any given situation has helped us win accolades from many clients acrosss the globe.
Email : scriptonova@gmail.com
Skype : scriptonova
Gtalk : scriptonova@gmail.com
Yahoo Messenger : scriptonova@yahoo.com
Phone : +91 8420753274
Even if it is midnight, we are available too, as we work in shifts and it is possible for us to reach out to you, should any such situation arise. . You have a number of options (as mentioned above) by means of which you can Connect with us.